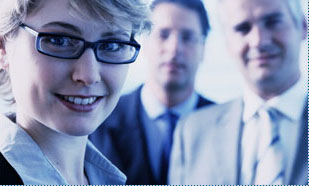 Shanghai Jobest Consulting Co., Ltd is a professional consulting firm which focuses on human resource consulting industry. By now, we have served many famous foreign and local companies in NRSE industryúČIT service industry,etc.
We have a fine tuned and highly experienced team of consultants who have committed themselves to being a leading NRSE industryúČIT service industry,etc. For customers with rapid growth, we insure their competitive position in the market by supplying suitable and well-matched business professionals of the highest quality and experience. We employ a standard process and methodology which focuses on hiring both technical ability and language skills.
Our resourceful network provides an ample supply of referrals to employers. We assign one specific project to one consultant who works with the employer until the whole project is completed. This is our way to earn the clientí»s satisfaction.
Professionalism, efficiency, integrity are our service concept. Strict interview and accurate grasp is the guarantee of efficiency. Strict references give us an opportunity to re-confirm the suitableness of the selected candidate.
We provide a guarantee of 3 months for the selected candidate, and during the period, no matter with any reason the successful candidate leave the employer, we will ensure another successful candidate free of charge.